HEIGHTENED SAFETY MEASURES & LIMITED HOTEL SERVICES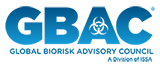 Palace Hotel Tokyo has achieved the GBAC STAR™ Facility Accreditation, affirming its implementation of the most stringent protocols for cleaning, disinfection and infectious disease prevention throughout the property under the guidance of the Global Biorisk Advisory Council® (GBAC), a division of ISSA – the worldwide cleaning industry association.
As the cleaning industry's only outbreak prevention, response and recovery accreditation, GBAC STAR™ assists organizations with establishing the necessary protocols and procedures to prepare for, respond to and recover from bio-risk situations. Representing the industry's gold standard, the accreditation verifies that Palace Hotel Tokyo has implemented best practices for optimum readiness and is committed to operating as safely as possible.
The following measures have been implemented throughout the hotel in an effort to prevent the spread of COVID-19 while endeavoring to maintain optimum comfort for all guests and patrons:
*Prior to Arrival* | All Guests & Patrons
Those with a temperature of over 37.5oC (99.5oF) or who are simply feeling unwell are asked to please refrain from visiting the property
Temperature checks will be conducted upon arrival at guest reception and spa reception as well as at each of our dining outlets
In the interest of safety, individuals with a fever and / or displaying other symptoms may be turned away
On-Site or In-Residence | All Guests & Patrons
Wearing of masks when in the hotel's public spaces
Maintaining of safe physical distancing when in the hotel's public spaces
Hand sanitization upon each entry to the hotel, its dining outlets and its spa & fitness facilities
Guests and patrons are requested to immediately approach the nearest available staff for assistance if feeling unwell
Public Areas
Frequent cleaning and sanitization to maintain optimum hygiene levels
Placement of hand sanitizers throughout, including at high-traffic, high-touchpoint areas
Limitation of the number of guests per elevator ride to allow for safe physical distancing
Installation of plexiglass partitions at key close-contact points, where appropriate
Hotel Staff
Mandatory temperature checks upon arrival on-property
Frequent washing & sanitizing of hands
Wearing of masks (non-woven filters inside polyester and cloth masks) as well as gloves, when appropriate
Guestroom Accommodations
Restriction of accommodations to those with advance bookings only (no walk-ins)
Temperature checks and the completion of health-check forms upon check-in
Limitation of housekeeping service to once per day (unless otherwise requested)
Sanitization of each guestroom during daily housekeeping service
Wearing of masks and gloves by every staff member upon entry (or delivery service)
Thorough handwashing, sanitization and the discarding of gloves after each room cleaning
Suspension of evening turndown service (unless otherwise requested in advance)
Thorough disinfection, sanitization and ventilation of each guestroom once vacated
*In-Room Dining hours:
7:00 am – 11:00 pm
(1:00 am Close for Fri., Sat. & before public holidays, 6:00 am Open for Sat., Sun. & public holidays)
Dining Outlets
Temperature checks and hand sanitization upon arrival
Limitation of seating at any one time to allow for safe physical distancing for patrons and staff
Frequent sanitization throughout, including that of tables and chairs after each seating
QR-code-accessible menus for viewing on personal mobile devices (single-use, printed menus available upon request)
Suspension of buffet-style food presentations
Meetings & Events
Recommendation of online appointments between clients and hotel staff whenever possible
Wearing of masks by clients for all in-person meetings with hotel staff
Limitation of the number of attendees per function room to allow for safe physical distancing
Temperature checks and hand sanitization at each function room prior to initial entry
Frequent sanitization throughout, including that of tables, chairs and A/V equipment after the conclusion of each function as well as during meeting breaks
Spa, Fitness Center & Swimming Pool
Temperature checks and sanitization of hands upon arrival at evian SPA TOKYO
Wearing of masks by guests
Wearing of masks by therapists and personal trainers
Frequent cleaning and sanitization of bath facilities, locker rooms, treatment rooms and fitness facilities and swimming pool to maintain optimum hygiene levels
Limitation of the number of guests in bath facilities, fitness center and swimming pool at any one time
Limitation of the use of treadmills to allow for safe physical distancing
While we understand that the temporary limitation of certain services and facilities may inconvenience or cause a degree of discomfort, please be assured that their implementation is intended to put your safety and well-being as well as that of our staff first.
Whether you will be staying with us, visiting evian SPA TOKYO or dining in one of our restaurants and lounges, rest assured we will do everything we can to ensure as comfortable and enjoyable of a visit as possible.
Thank you ever so much for your kind understanding and cooperation.